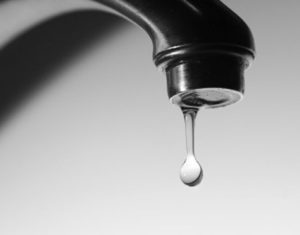 BATH / SHOWER LEAKS
The most common is failure to close the shower curtain properly to block water. If the carpet / floor is wet, sponge and dry the area thoroughly and check again after use. If problem persists, place a service request through the leasing office.
LEAKING FROM TOILET
Turn the water supply going into the toilet off and place a service request through the leasing office.
LEAKING SINK
Place a pan under the sink and make a service request through the leasing office. If it is a lot of water, turn the shut off valves off under the sink in addition to placing a pan under it.
BROKEN BLINDS
Residents are responsible for replacement of broken blinds unless the blind is worn out due to normal wear and tear. If maintenance is called to replace a blind that has been damaged, the charge will be added onto your account. Please refer to your addendum for rules concerning window treatment. If we notice broken blinds in need of replacement, we may automatically replace them at your expense. 
BASIC HOUSEKEEPING
While you hold a lease on a unit, you have exclusive use of the apartment. We do not offer house cleaning services. If you have a patio or porch, this is included in your rented space and you are responsible for the up-keep. You must not allow weeds to become overgrown. Overgrowth of vegetation causes damage such as turning small cracks into large cracks. Please keep a check on your patio space and ensure it is maintained properly.